Forms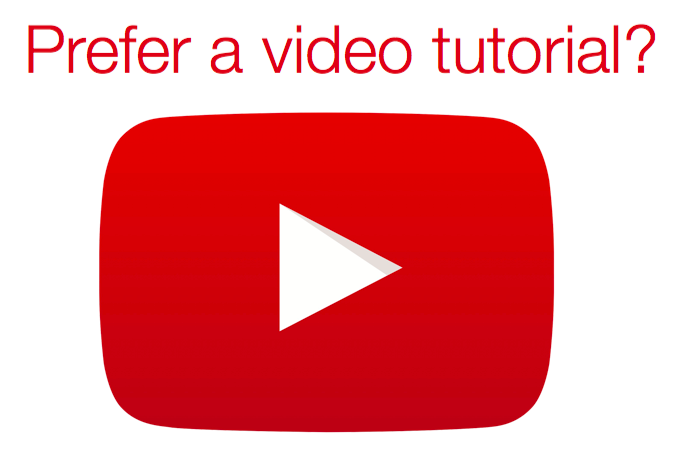 SmartyGrants allows you to create your own online Forms for a range of purposes.  Forms are the key to you collecting information from your applicants and recording additional information like assessment or administrative information.  You build the forms.  If there is a specific bit of information you need to collect or report on, you need to ask it, or create a field for it within a form which will enable you to record it.
The four form purposes are:
External Application Forms

Are usually the primary form that your applicants lodge online. You create your own application forms based on the information you need from your applicants.  The primary form first becomes available to applicants by attaching the form to a Grant Round.
External forms can also be used for collecting additional information post-submission, such as banking details, contract variation information and so on.
For detailed information on how Applicants use your online Application Forms, see Help for Applicants.
External Acquittal Forms

Acquittal Forms allow you to accept online acquittals. Like Application Forms, Acquittal Forms are publicly accessible through your SmartyGrants applicant website. You decide when and whom these forms are made available to, typically they are only available to applicants that already have an application submitted within SmartyGrants.
For detailed information on allowing Applicants to submit Acquittal Forms, see Acquittals.
Internal Assessment Forms

Assessment forms are not available to applicants. They allow you to run your assessment process online. Each grant assessor, whether internal or external, can fill out their own copy of an Assessment Form. The Forms can later be used to steer discussion within assessment meetings, or as the basis for assessment Reports.
Internal Administration Forms

Can be used for recording additional information internally. For example, if a grant recipient calls to inform you of a variation to their intended grant expenditure, you may record this information in an Administration Form. *Note: If you wanted the applicant to complete a form, you would build it as an 'External Application Form'.
Operational form templates that are available from the Australian Institute of Grants Management (AIGM) website are also available in SmartyGrants.  When creating or copying a form, users can now select 'Copy a sample form template' and adapt the form to their specific needs.  For more information on the different stages of your grant lifecycle, best practice tools, resources, program health check and policy templates visit www.aigm.com.au.
Attaching Administration and Assessment Forms to Applications
For detailed instructions on how Internal Users use Administration and Assessment Forms, see Assess Applications - Internal Users OR Administration (Internal Form)
For detailed instructions on how External Assessors use Assessments Forms, see Help Guide for Assessors.
Example pages
We have set up a couple of examples that you may like to use and customise in your forms or round settings. There is an example for Instructions for applicants that you may want to provide on your grant round page when creating a round; and a few privacy and certification statements that may be helpful to include in your forms.
If you would like to check them out visit Example Pages
How does SmartyGrants Organise its information?
In the following diagram you can see that the Primary form is the Application Form.  The Application Form was attached to a Grant Round, any subsequent forms are then attached to the primary application form that is received.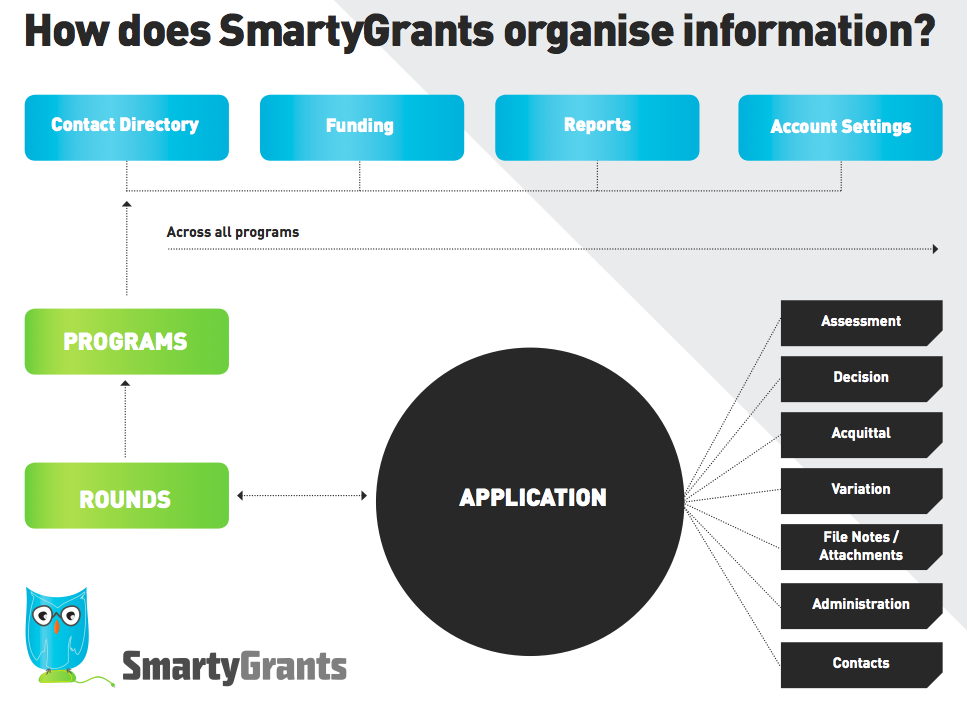 Specific Form Topics